Our Lady Mules play Fair Play today @ 10:30 am for a semifinal game in the Humansville Tournament. Good luck Lady Mules! #wearewheatland #whsladymulessoftball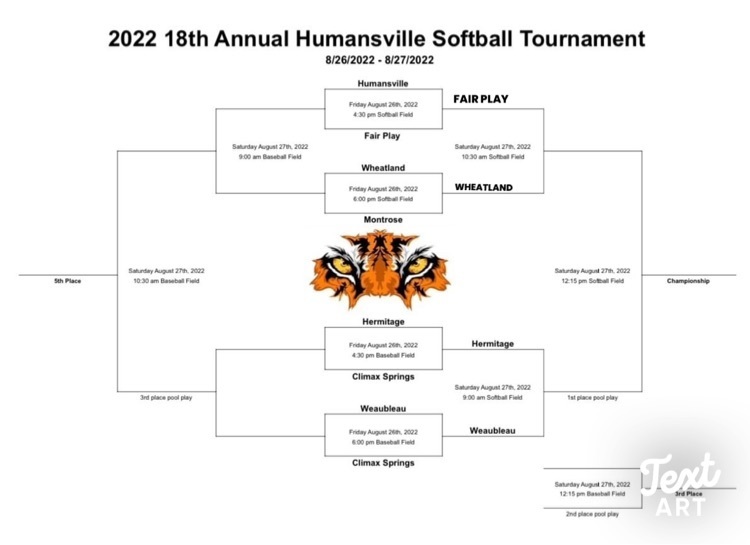 The Softball Lady Mules opened the season with a win, defeating Montrose 7-3 in the opening round of the Humansville Tourney. Come cheer them on tomorrow at 10:30 for their semifinal matchup.


Our Lady Mules will play their first round game in the Humansville Tournament tonight! They will take on the Montrose Lady Jays on the softball field at 6:00 pm. Come out and cheer on our Lady Mules for their season opener! #wearewheatland #whsladymulessoftball

Happy Birthday Oliver! #wheatlandelementary #birthdayshoutout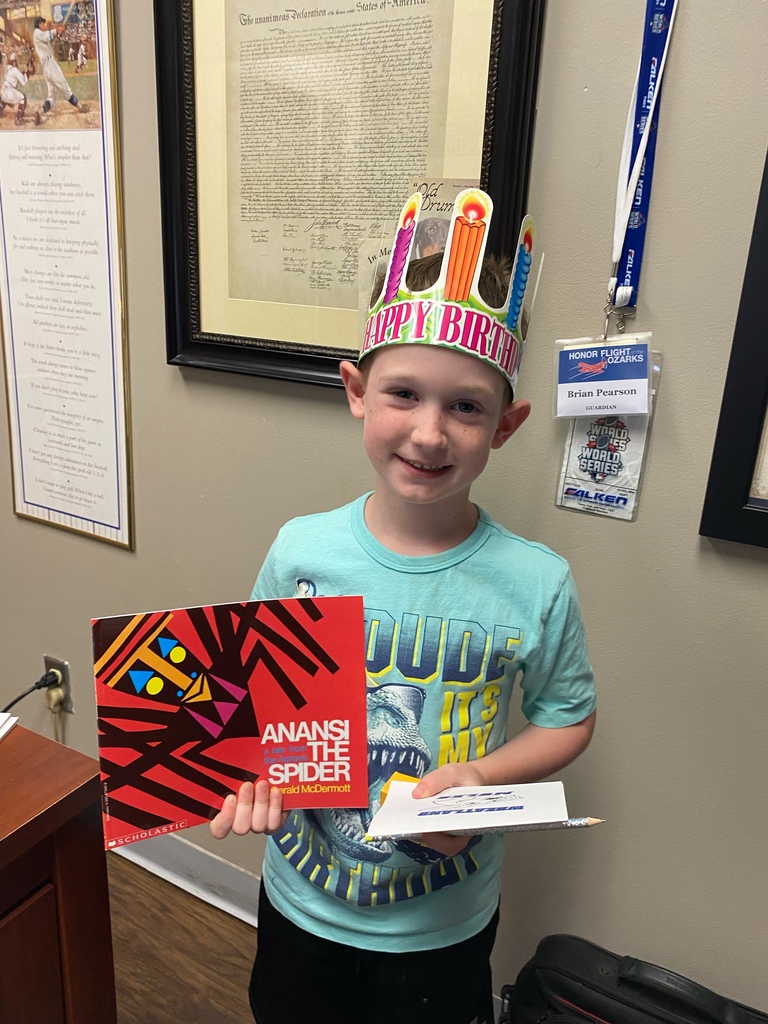 It was a successful first day of school! It was great to see returning smiles, as well as new faces! It was a great day to be a Wheatland Mule! Show us those back to school photos! #wearewheatland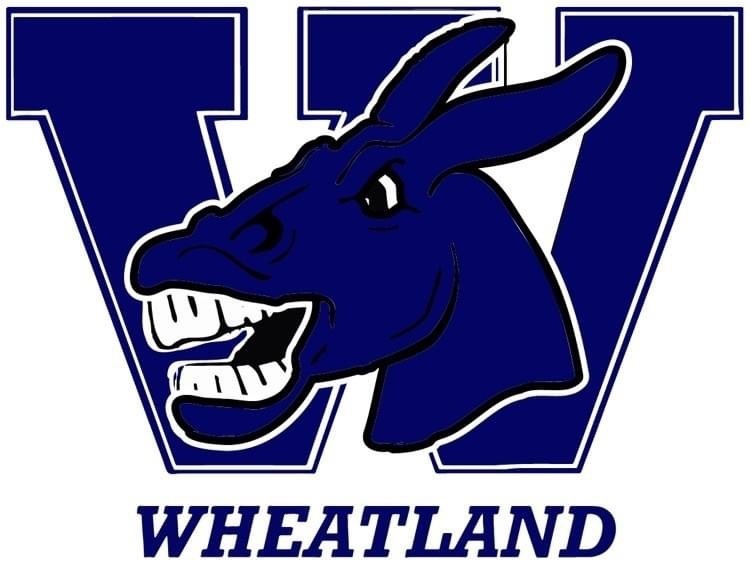 It's GAMEDAY! Our softball Lady Mules will travel to Pickering Park in Hermitage this afternoon for a jamboree. Our Lady Mules play at 5:15, 6:45, and 7:30 pm at the softball field. Come out and support our Lady Mules! #wearewheatland

Don't forget, tomorrow is the first day of school! Doors open at 7:30 am with breakfast following shortly after. We can't wait to see everyone in the morning!

Wheatland FFA is still taking consignments! Feel free to give them a call if you have something to sell or donate! #wheatlandffa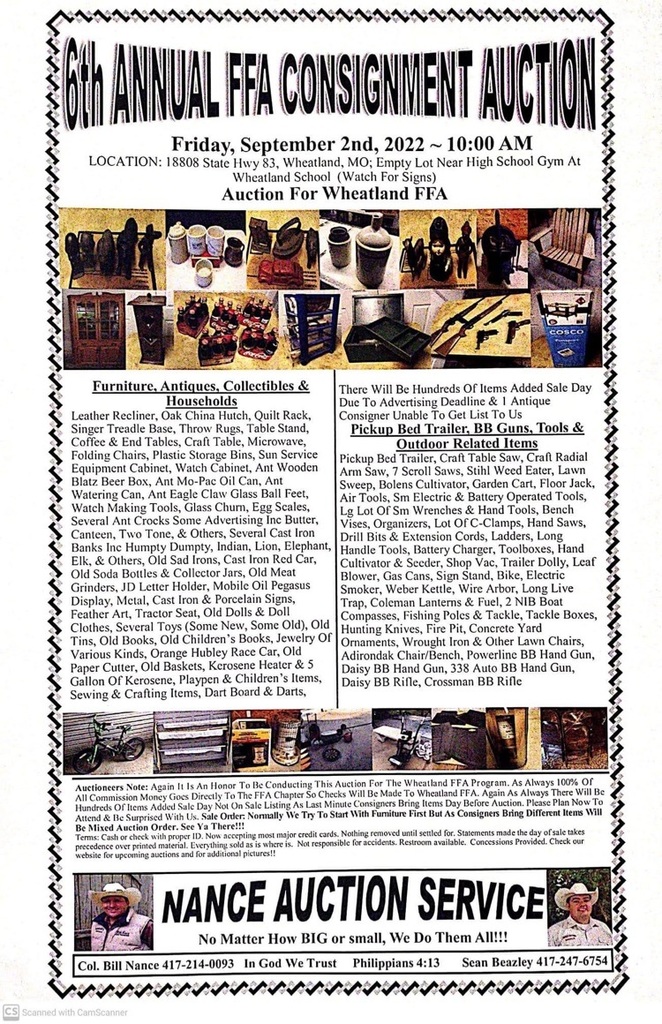 Meet the Teacher for our Kindergarten class was a success! We want to thank all of the parents and family members for bringing our newest Mules to meet Mrs. McGrady and her classroom! #wearewheatland

Join us in welcoming our new staff members to our Mule family! #wearewheatland

There are many exciting things happening for the upcoming 2022-2023 school year! Along with all of the exciting changes happening on campus, one of the procedure changes will be the afternoon pickup. Please see attached.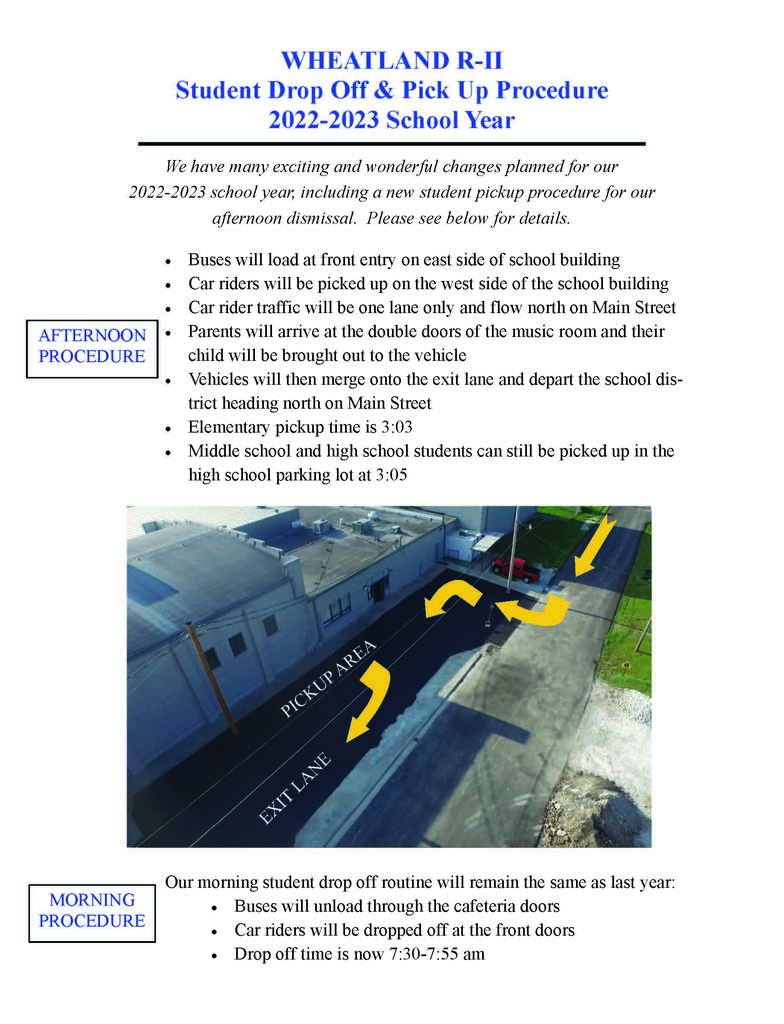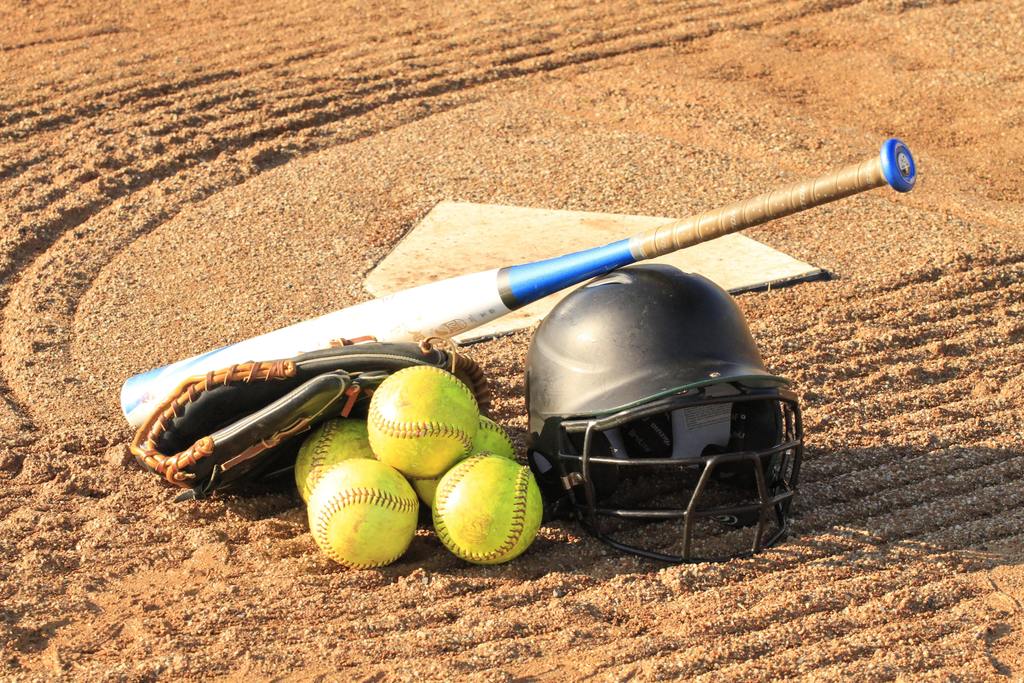 Wheatland R-II Open House will be Friday, August 19, from 5:00-7:00 pm. There is a Kindergarten Parent Meeting/Meet the Teacher night on Thursday, August 18 at 6:30 pm. This is a great time to ask any questions you might have and drop supplies off! #wearewheatland

​Wheatland R-II School District will be going back to the traditional policies under the National School Lunch Program and the School Breakfast Program. Students will be charged for breakfast and lunch this year. We will be distributing packets for school meal applications. These school meal packets are very important to our school district. In addition to determining eligibility for free and reduced-price school meals, the school meals applications help our school district allocate vital funding and resources. We strongly encourage you to fill out the Free and Reduced forms! ​ If all of your children are enrolled at Wheatland R-II School District, you only need to submit one application; However you must fill out a new school meals application each school year. ​If you have any questions, please contact Kirsti Saultz at (417) 282-5833.

For those interested, there will be a HS Cross Country meeting in the HS Gymnasium Lobby at 7:00 am on Thursday, August 11. Practice will immediately follow.

Open Enrollment will be in the High School Gymnasium Lobby August 9-11. You can come in from 9:00-11:00 am. You will need the following documents: - Birth Certificate - Social Security Card - Proof of Residency - Immunizations

All JH fall sports practices will start after school on Wednesday August 24th. (JH Girls and Boys basketball and JH cheerleading) All students wanting to participate in JH sports must have a sports physical on file with the school. Sports physicals are valid for two years. These can be given to their coaches or the front office before practices start. Possible options for physicals can be primary care physicians or the Hermitage walk-in clinic.
Reminder: High school softball practice starts August 8th from 8:00-10:30 am. If your sports physical form is expired, please bring an updated one to practice.

Please join us for open house on August 19th from 5-7 pm. Meet the faculty and staff that are excited to make this year amazing!